Ad blocker interference detected!
Wikia is a free-to-use site that makes money from advertising. We have a modified experience for viewers using ad blockers

Wikia is not accessible if you've made further modifications. Remove the custom ad blocker rule(s) and the page will load as expected.

Tom Savarese was born in Manhattan on April 26th, 1944 at Miseracordia Hospital. He grew up in the Pelham Bay / Country Club section of The Bronx, as the only adopted child of third generation Italian - Americans.
While growing up, he attended Our Lady of Assumption Elementary, School, Cardinal Hayes High School, and Fordham University, School of Education in lower Manhattan.

AWARDS:
Billboard Disco DJ National 1976
Billboard Disco DJ Regional of the Year - New York- 1976, 1977
GOLD RECORDS RECEIVED:
CHIC - Dance, Dance, Dance
PETER BROWN - Do You Wanna Get Funky With Me
MACHO - I'm A Man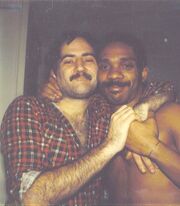 USA DISCOTHEQUE PERFORMANCES:
1973 - 1974 - Cabaret, NYC
1973 - The Forrest, NYC
1974 - Le Club, NYC
1975 - Hollywood (Peppermint Lounge), NYC
1975 - Turntable, NYC
1975 - Ice Palace - Cherry Groove, NY
1975 - 1976 - 12 West, NYC
1976 - 1977 - Sandpiper - Fire Island Pines, NY
1977 - Hurrah, NYC
1977 - Flamingo, NYC
1978 - Les Mouches, NYC
1978 - A.C. Disco - Atlantic, NJ
1978 - Trocadero Transfer - San Francisco, CA
1979 - Melons, NYC
1980 - Melons, NYC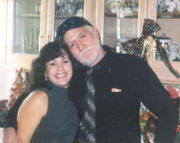 INTERNATIONAL DISCOTHEQUES PERFORMANCES:
1978 - La Pineta - Milano Marittima - Italia
1979 - La Bussola - Viareggio - Italia
1979 - Caravelle - Mantova - Italia
1979 - Jumbo - Parma - Italia
1979 - Picchio Verde - Capri - Italia
1979 - Picchio Rosso - Modena - Italia