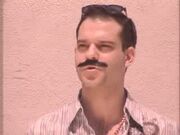 Tom Savarese was born in Manhattan on April 26th, 1944 at Miseracordia Hospital. He grew up in the Pelham Bay / Country Club section of The Bronx, as the only adopted child of third generation Italian - Americans.
While growing up, he attended Our Lady of Assumption Elementary, School, Cardinal Hayes High School, and Fordham University, School of Education in lower Manhattan.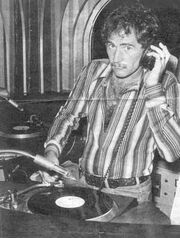 At age 33, his first acknowledged spinning experience was at a small New York place on the upper East Side called, Club Cabaret. "Those days were a disaster," he recalled in an interview. Working through trial and error during the days when discos were new and the exception to the entertainment rule, he developed the technique which made him a well-known name among the industry. "I went at it to be the best, and best known," he admitted. "It satisfied something in me that had to be accomplished." Volatile and temperamental, he conducted a personal campaign to make the world, and especially club owners, aware that deejays are not just "some guy spinning records" but an artist and entertainer. "I'm a performer, and these people out there had better know they're being entertained," he shouted.
Tom Savarese was voted as the Number One Disco DJ for two years in a row at the annual Billboard Magazine's disco forums. (1976 + 1977).
In 1977 Savarese did the 2-track edit for Chic's mega-hit "Dance, Dance, Dance." It made him the first deejay to edit a Top Ten 12" single hit when it rose to number six across the nation.
Later in 1977 he became the first program director for the legendary remix service "Disconet." His early mixes on the first several issues are highly sought-after collector's items. That same year he made history when for the first time in the recording industry, credit for music coordination was given equal billing to the album title on "T.K.'s Disco Party," that he proudly mixed. He also laid claim to being the first deejay at the legendary "12 West" club, one of the earliest discotheque in New York and planet Earth.
By 1979 Tom was offered a substantial amount of money to perform and tour in Italy and take up residency for the summer at "Picchio Rosso" in Modena. At this point is where Tom seems to have fallen off the 'disco radar'.
He's worked as deejay for some of the USA top discotheques: Le Club, 12 West, Ice Palace, Hollywood, Turntable, The Sandpiper, Hurrahs, Flamingo, Les Mouches, A.C. Disco, Trocadero Transfer, Melons, just to name a few.
AWARDS:
Billboard Disco DJ National 1976
Billboard Disco DJ Regional of the Year - New York- 1976, 1977
GOLD RECORDS RECEIVED:
CHIC - Dance, Dance, Dance
PETER BROWN - Do You Wanna Get Funky With Me
MACHO - I'm A Man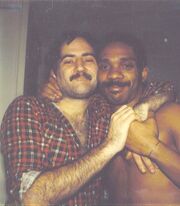 USA DISCOTHEQUE PERFORMANCES:
1973 - 1974 - Cabaret, NYC
1973 - The Forrest, NYC
1974 - Le Club, NYC
1975 - Hollywood (Peppermint Lounge), NYC
1975 - Turntable, NYC
1975 - Ice Palace - Cherry Groove, NY
1975 - 1976 - 12 West, NYC
1976 - 1977 - Sandpiper - Fire Island Pines, NY
1977 - Hurrah, NYC
1977 - Flamingo, NYC
1978 - Les Mouches, NYC
1978 - A.C. Disco - Atlantic, NJ
1978 - Trocadero Transfer - San Francisco, CA
1979 - Melons, NYC
1980 - Melons, NYC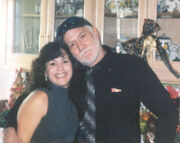 INTERNATIONAL DISCOTHEQUES PERFORMANCES:
1978 - La Pineta - Milano Marittima - Italia
1979 - La Bussola - Viareggio - Italia
1979 - Caravelle - Mantova - Italia
1979 - Jumbo - Parma - Italia
1979 - Picchio Verde - Capri - Italia
1979 - Picchio Rosso - Modena - Italia