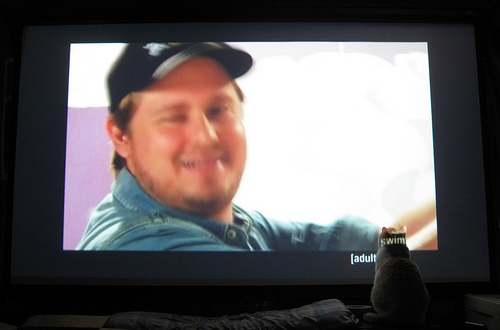 He played Suicidal Cosby in House of Cosbys, and made various Channel 101 submissions such as My 2 Fathers and the classic "How to submit" video along with Eric Wareheim. They also made a show for The Pilot for FX. As part of Tim and Eric, he's risen to fame. He is his own man otherwise.
Ad blocker interference detected!
Wikia is a free-to-use site that makes money from advertising. We have a modified experience for viewers using ad blockers

Wikia is not accessible if you've made further modifications. Remove the custom ad blocker rule(s) and the page will load as expected.