Doc and Mharti was a Back to the Future parody....kind of......by Justin Roiland and others, produced by Comic Sacrifice.
It was designed to annoy Universal's lawyers.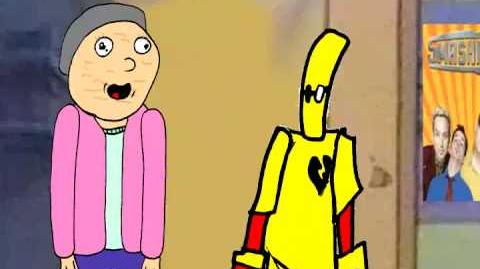 Justin Roiland and Dan Harmon's Adult Swim series Rick and Morty borrows the voices and character designs, as Roiland was attached to them, but is a very different beast. 
Ad blocker interference detected!
Wikia is a free-to-use site that makes money from advertising. We have a modified experience for viewers using ad blockers

Wikia is not accessible if you've made further modifications. Remove the custom ad blocker rule(s) and the page will load as expected.