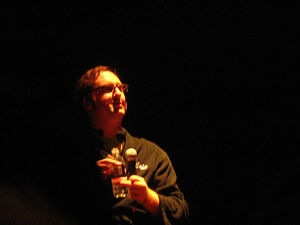 Eric Wareheim made My 2 Fathers for Channel 101 alongside Tim Heidecker, as well as the classic "How to submit" Channel 101 tutorial video. He also created part of the Channel 101 pilot for FX.
He and Tim Heidecker have had a prolific creative partnership as Tim and Eric, having produced several shows for Adult Swim.
Ad blocker interference detected!
Wikia is a free-to-use site that makes money from advertising. We have a modified experience for viewers using ad blockers

Wikia is not accessible if you've made further modifications. Remove the custom ad blocker rule(s) and the page will load as expected.